It's doggy season, y'all. That doesn't really make sense, but it's the season to get a furry friend! It's not uncommon, especially now that most stay at home much more frequently than before. Seeing my feed blow up with new pups makes me hold onto my lil' Shih Tzu just a little bit tighter.
I can't speak on cats because I haven't/don't any so, please don't hate me.
BUT DOGS. Dogs are so loyal and the best thing in the world. I can cry in 0.5s the moment I hear Sarah McLachlan's SPCA commercial spot. Everyone, if you can and if you're able to, should think about adopting. Adopt and bring a bit of happiness into your life with a lil' furball. You won't regret it! But I mean, I don't have to tell you that.
First off, as always, how are you doing? Really! Let it out!
Nancy: I'm currently very tired and drained! My days have started earlier and are busier than usual after adopting our 2 y/o pup, Cappuccino, last week. Totally worth it, though, as he brings us so much joy! Overall, I'm doing well!
---
What made you decide right now is the perfect time to take in your fur child?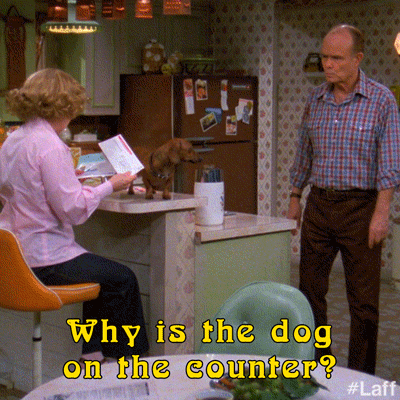 Nancy: I've wanted a dog for a very long time but could not get one because I worked 8 hours at the office and didn't want to leave the dog home alone. With everything going on in the world, my company made working from home the new normal, which made it the perfect time to adopt a pup. I think everyone has the same idea, which is why it was SO difficult to adopt a dog.
Hailey: I've wanted a puppy for a while, but I wasn't home often and traveled a lot for work, so it wasn't the right time. Now that we're in quarantine and I'm home often, I figured why not? I'm home all the time now.
---
What have you found out about yourself as a new fur-parent?
Also, I never realized how important my environment was to me until I adopted him. I find myself wanting a new apartment and more space so that my dog can live more comfortably.
The first two weeks were so hard, I was questioning if I could do it… I was re-evaluating my choices (lolol)
---
Any advice for someone who's debating whether to get a pet?
Nancy: It will change your life, so make sure you are ready and able to care for one! Determine what breed fits your lifestyle. For example, if you're a couch potato, don't get a high energy dog. If you're adopting from a rescue, don't go for one just because it's cute! Make sure the dog fits in with your lifestyle and has the personality you want.
Hailey: Do your research and make sure you take the first two weeks off. 😂 I was running on no sleep! It's going to be hard, but it's worth it.
---
What's been your favorite moment so far with your pup?
Nancy: Definitely not when he tries to eat poop off the ground when he's hungry (so gross!) We like to take him to the park and watch him explore. He will walk in front of us and look back every few seconds to make sure we are still there. A funny and cute moment is when he spotted some pigeons. He tried chasing them, which of course, scares them off. He just looks so happy after.
Hailey: I have a lot of favorite moments with him! He loves to cuddle, so I'd say every cuddle session with him is my favorite.
Ah, dogs and this mini How You Doin'? series bring me so much joy. But FYI, I'm planning on reworking this bit, so see you back in 2 weeks with a different type of HYD!