Did you know there are different types of Imposter Syndrome? No? Neither did I. That's why I kicked off with this infographic because I'm a visual person and need to see it drawn out. (or here too)
After reading the above and this article, I saw myself as a Perfectionist, Expert, Natural Genius/Great Mind, Superwoman, and I'm getting better as Soloist. Oh, dear, I just named them all.
Facts. I did that on purpose because I genuinely see myself as all of those. I know how debilitating that is to one person and trust me, I know it sounds unrealistic, but I continuously have fought in my head about every persona.
As a Perfectionist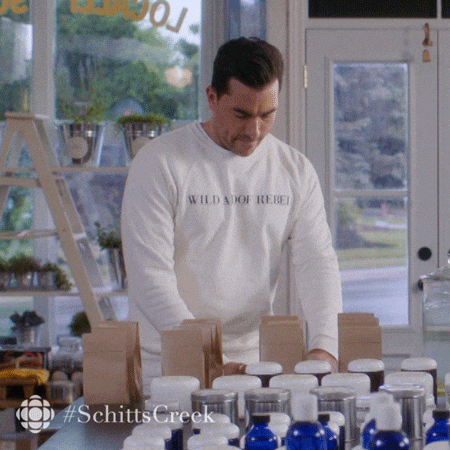 I hate making mistakes. It makes me uneasy. I'm in the group that needs gold stars to know that I'm doing the right thing. (What a god damn millennial, amirite?) I ask for frequent hand-holding for stuff because I need to know I'm on the right side and make no mistakes. The thought of me being wrong makes me uneasy and feel so stupid. Making mistakes honestly makes a pit in my stomach and makes me want to go cry under a rock.
As an Expert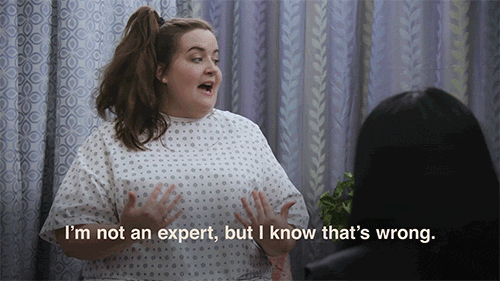 I call myself stupid all the time. (see above!) Again, that's no way to talk to yourself, and if I were in another person's shoes and I hear someone was telling that to themselves, I'd do everything in my power to prove they aren't stupid. But for me, I'm happy to say to myself I'm dumb. (Are you cringing yet, wanting to tell me differently? It's OK!)
I repeat. I hate looking stupid, and I always try to learn MORE. Nothing is wrong with learning more, but being in that position of not knowing enough is a hurt feeling.
As a Natural Genius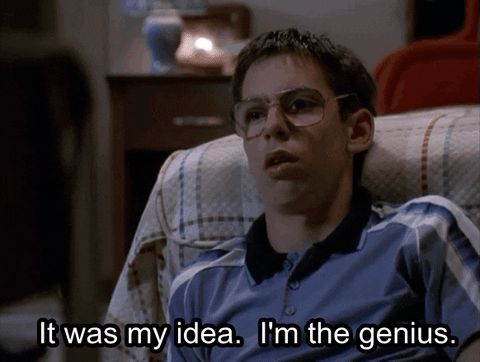 LOL, I know I can't be great at everything. I know I'm not. But this ties in closely to the above. I hate struggling and signs of struggling. I sweat so fast when I get called out and don't have the answer to something on the spot. My thoughts run to, "Honestly, why am I even around/what's my point being here?"
As a Soloist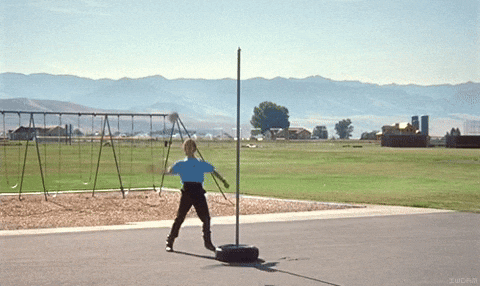 How many times have you said, "I GOT THIS!" when someone asked if you needed help when in fact, you do not got this. You have no hold on anything.
But something deep inside is telling you that you need to do this by yourself. "Do not, ever, ask for help. That's defeating and exposing yourself that you can't do certain things that you should be able to do."
As a superwoman
"I can do this." I work in x, y, z so obviously I can and should be able to do [insert task] without a breeze and no hesitation.
*stays up forever to prove to everyone I can do this even if it effects everything from my physical health to mental health*
I've had this since high school. I hate letting anyone down. But more than that, I hate proving I can't get sh*t done. In a way I need to prove myself.
[yop_poll id="1″]
I've known I had Imposter Syndrome since forever. I cringe and go back into a hole when I get asked:
How did you get to where you are?
How are you doing all of this at the same time?
How do you juggle it all?
Honestly, any and every question about my career/personal life gets me flustered. I stray away from talking about myself because, ultimately, I feel like a fraud.
Of course, on social media, I post the highlights of my life, but hello, it me. My blog. This isn't a highlight. But, real life. (Alright, I just wanted to say that really bad as corny as that sounded)
I feel like a fraud daily. I don't know what I'm doing. Even now, I convince myself I'm a horrible writer (when I write for The Young Folks/The Bay Bridged), or I have no business of working in Social Media. This, I guess, also ties into Comparison. Everything eventually relates to one another in one way or another.
I often question how I got to where I am. I'm VERY convinced that I've been playing the long game of guessing as I go, and I'm definitely not good at a few things I'd like to be. It's a crippling thought, hell yeah. And I know I'm not alone with this. Doesn't it suck to think this way?
Having Imposter Syndrome is having an extra voice in your head that brings you down as soon as you try to hype yourself.
At least, I'm speaking for myself. It's great to have that support system of friends around you, but when you talk to yourself in your head so much, outside remarks don't stay there comfortably. My own mind is my worst enemy.
I have no resolution for this since I'm battling this every single day. I hate it, I hate it so much. It keeps me in a cage. At moments I find myself high off on my own happiness of accomplishment. But one little thing (a comment, a question, an image) can send me TF back down to feeling like an imposter.
It's a sickening thing, isn't it?
I wish it wasn't like this. I wish we weren't conditioned to think like this at an early age. Doesn't it keep you up at night like me? It makes you feel worthless, unworthy of where you are in life or all of the above. It frightens me how much that can affect everything in your life as it did to mine.
Obviously, I don't have a solution as I'm dealing with it as much as the next person. Just know, you're not alone on these thoughts. I'm right there with you!!! And it's not an overnight solution. It's something I constantly try to get better at each waking moment.
If you got to the end of this and you nodded your way through it, think of this as my way of saying directly to you, you're doing amazing. You're doing your best. That's all that really matters, man. That's all anyone can ask from anyone. Do your best. Anyone else asking for more than your best needs to step back and give you room to breathe to eventually get there to not feel like an imposter.